The Family Circle Tennis Center Pro Shop is open to the public on a year-round basis (except during the Volvo Car Open). Presently we offer the Dunlop line of racquets that include the Precision and the Srixon frames. We also offer the two models Blade and Ultra from the Wilson line. Demos are available in every model that we carry. The shop carries racquet bags, tennis balls and every tennis accessory needed. Tennis instruction, tennis apparel for men, women and children, novelty tennis gift items, large locker rooms with showers, free wireless broadband Internet access, snacks, and beverages are also available.
For the pickleball players, select from three types of Wilson paddles and packs of three Onix outdoor pickleballs.
The Pro Shop offers full-service stringing services for member and guests. We carry Dunlop, Wilson and Solinco string. You are more than welcome to bring your own string as well.
Stringing Rates: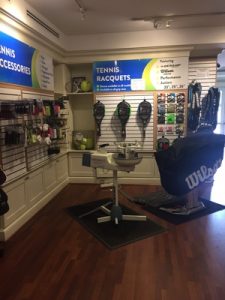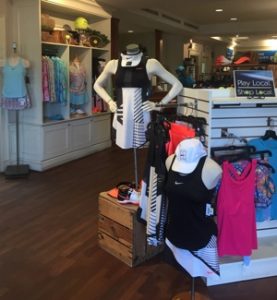 Member: ½ price on string cost (Dunlop string only)
Non-Member: full string cost
*Labor: $17.50 per racket
Pro Shop Hours:
Monday – Thursday 8:00 am – 8:00 pm
Friday 8:00 am – 7:00 pm
Saturday 8:00 am – 5:00 pm
Sunday 9:00 am – 5:00 pm
Phone Number:
(843) 849-5300